There are many other famous races taking place in the world, let's take a look at the 5 most famous bicycle races today.
Tour de France
Tour de France, also known as cycling race Around France. The first Tour de France in 1903 was the first truly multi-track race in the history of cycling. This is the most famous bicycle race in the world, usually held every year for 3 weeks of July. Tour de France has the track is considered very harsh and challenging for riders. When drivers have to cycle through France and neighboring countries. American athlete Lance Armstrong was the first to win the race seven times in a row from 1999 to 2005.
Giro d'Italia
Giro d'Italia is the Around Italy race, one of the second most famous and important bicycle races after the Tour de France. Since 1909, the Giro d'Italia has been held every year for the three-week period of May with a racing route that leads through Italy and some neighboring countries. The race always includes the flat tracks favored by sprinters, the medium-hard stages suitable for those who prefer to go ahead and the alpine races where the race is decided. The record for the Giro d'Italia is currently held by two Italians, Alfredo Binda and Fausto Coppi, when each of them has won 5 victories in this race.
Vuelta a España
Vuelta a España is the 3rd largest bicycle race of the year after the Tour de France and Giro d'Italia. This race is held every year in Spain and sometimes extends into the territory of some other countries such as France, Portugal, the Netherlands or Belgium. The race was first held in 1935, the driver who won the most in this tournament was Roberto Heras, the Spaniard who won the final four times.
Grande Boucle Féminine Internationale
Grande Boucle Féminie Internationale is also known as the Tour de France for women. The girls will make it through the shorter races than the male riders, but the public and the press are less interested, completely overshadowed by the Tour de France.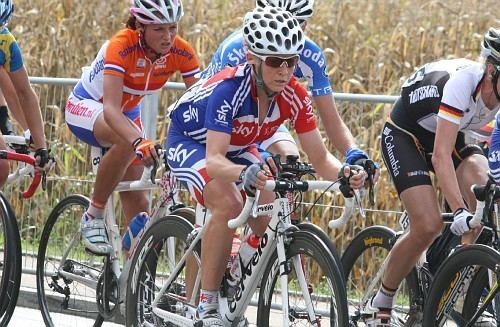 Tour Down Under
Tour Down Under is a bicycle race around Adelaide South Australia, first organized in 1999. This race is also part of the UCI World Tour system and increasingly attracts many famous names in the world. projected. Simon Gerrans is the most prolific champion with 4 first place in this race. Tour Down Under is the highest rated non-European cycling race today.