The world's largest cycling tournament Tour de France is a sports event loved by tens of millions of people around the world but little is known about the history of this race.
Tour de France (French) – also known as Grande Boucle or simply Le Tour, translates to Around France.
The idea of ​​Tour de France dates back to the 1900s. At that time, there was a major sports newspaper in France – L'Auto Velo. When L'Auto Velo published an article supporting Mr. Albert Dreyfus – a French soldier accused of selling military secrets to Germany – made L'Auto Velo sponsor angry and decided to set up a sports newspaper to be a competitor – Le Velo. After Dreyfus, France split into two camps – those who believed that Dreyfus was guilty and those who thought he was innocent. The sponsor sided with the first, and forced L'Auto Velo to change its name to L'Auto.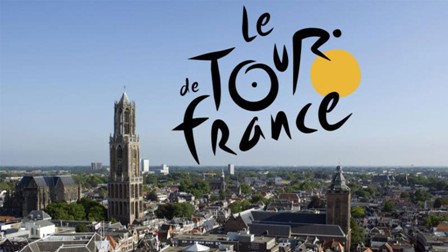 The competition between the two newspapers became fierce and L'Auto quickly lost ground to the opponent. To survive, the newspaper needs to do something stronger.
This idea was formed in 1902 by Georges Lefèvre – a journalist of L'Auto. He wants to have a tough, long, scale and better bike race than any race before. The first tour de France began on July 1, 1903, starting in Montgeron on the outskirts of Paris with 60 riders participating in the competition, a 6-stage race with a total length of 2,428 km from Paris to many cities (and also the destination of each leg) such as Lyon, Marseille, Toulouse, Bordeaux and Nantes and then return to Paris.
There are many holidays between the stages. This race has fascinated the audience from 1903 to the present, except during World War 1 (from 1915 to 1918) and World War 2 (from 1940 to 1946). The race has been successful and is held every year for 3 weeks of July with the race across France and neighboring countries.